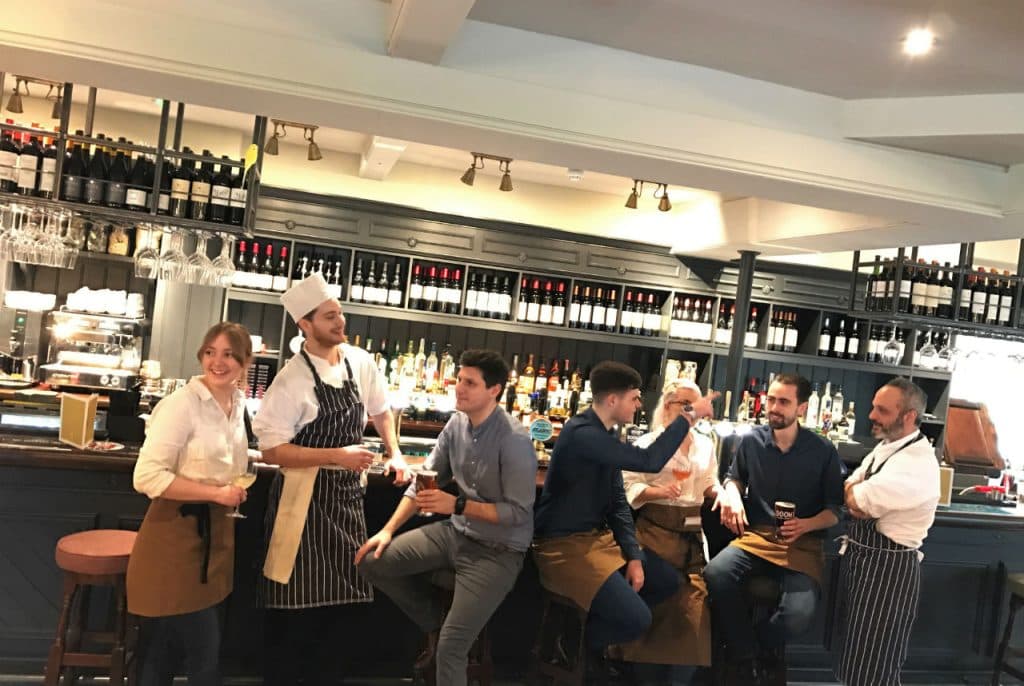 We are now open…..
and we look forward to welcoming you!
After weeks of activity, building work and intensive training the wait is finally over and we are now officially open! We have been overwhelmed with the support that we have already received and would like to extend our thanks to everyone for their enthusiasm and words of encouragement.
Whether your tastebuds prefer classic British fare or dishes with a touch of Gallic flair our a la carte menu is full of some absolutely cracking dishes. Tear up some freshly baked bread to dip into a rich bouillabaisse (and mop up the leftovers!) or try our fresh zingy green papaya salad with Thai dressing. For those with a sweet tooth or dessert menu is packed with favourites from both sides of the channel. There really is something for everyone and we hope that you will enjoy our menu as much as we have enjoyed creating it.
Whatever the reason for your visit, whether it is a swift pint or a more leisurely sojourn we look forward to welcoming your to our lovely new pub, we hope you will pull up a chair and take a well-earned rest in your new local.
Amanda, Nikolaus & the team